Much of Juliet's work has specialised in large scale site-specific performance. Juliet has been described by producers as one of the country's principal composers within this field. As such, she has performed her compositions on the rooftop of the National Theatre amongst Anthony Gormley's sculptures and has appeared as a vocal soloist at the British Museum for The Book of the Dead and the Troy exhibition. Other commissions include works for Royal Visits, soundscapes for industry, theatre, dance and processional work for performances on bandstands, seafronts, Castle and cathedral grounds.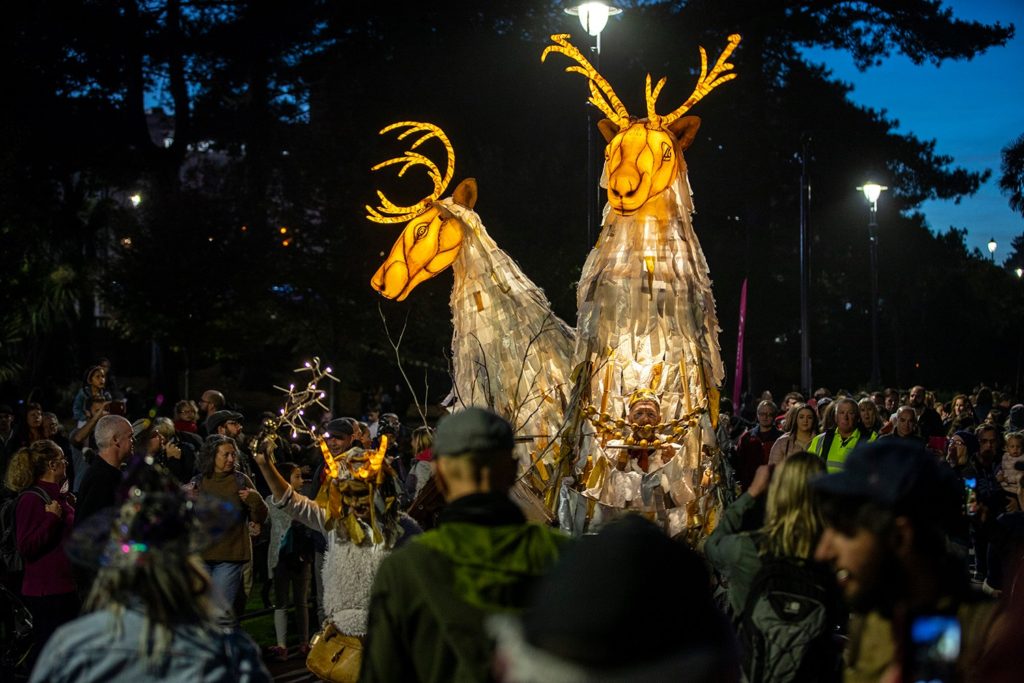 Burning The Clocks (Same Sky, Brighton): Guest composer & Soloist for this annual mid-winter processional lantern festival with audiences of 20,000 people.
Chichester Festivities opening event: As Musical Director and ongoing mentor. Creating a processional event with 200 performers from Brass bands to percussion and choirs which culminated in a finale performance on the Chichester Cathedral grounds.
The Bell (Periplum Theatre Company): commissioned by Arts Council England, National Theatre. Soloist in this major international touring production, audiences of 2,000-10,000.
The Heliosphere (The Dream Engine Theatre Company): Vocalist and co-composer for this interactive aerialist helium balloon experience performed in 57 countries, from football stadiums to mass corporate events.
"A memorable soundtrack for a visual feast….a delightful climax to the National Theatre's WTS season."